An informal biography.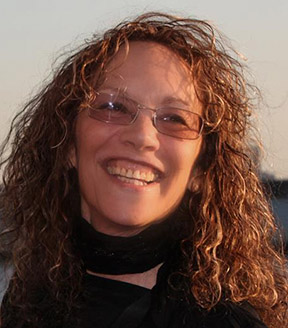 © Joe Giordano
At five-years-old played piano at Carnegie Recital Hall; in high school and college performed in dance and theatre productions; tried poetry, drawing, sculpting.

Best class as an undergrad was a graduate seminar with poet Philip Booth. Six of us, his small basement office, him wearing a kind of lumberjack shirt, pipe in mouth, feet up on the desk. We read imagist poets William Carlos Williams, Wallace Stevens and Stanley Kunitz, influences to this day.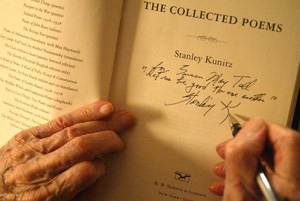 Finally decided to buy a camera and knew, just knew, even before buying it that photography would be my life.

Photographer Lilo Raymond, looking at my work, suggested going to my local paper, The Villager. Photographed Friday nights and Saturdays, developed film and made prints on Sundays, sliding them under The Villager's door on the way to my 'real' job Monday mornings. $6 for each published photo. Six weeks later my solo exhibition "People Alone" opened in New York City. With prints from that plus the 6 weeks of tearsheets from the Villager, I went to the NY Times. 2 days later they gave me my 1st assignment. To photograph cracks in the sidewalk. (A landmark violations thing.)

Ended up quitting the 'real' job and became a full-time photographer.

A year and 1/2 later went to Cairo as the Middle-East Photographer for Picture Group, and then Marcel Saba's new agency. Many wild and adventurous experiences - especially if you include being escorted to police stations in most of the 20-odd countries I worked in. Freedom of the press was generally not a priority in the region - Iraq, Syria, Iran, Saudia Arabia, Kuwait, Sudan, etc.

Some highlights include LIFE Magazine's Peter Howe sending me to photograph the women fighters of the EPLF (Eritrean People's Liberation Front); riots in Algeria; Iraqi Kurdish refugees in Turkey escaping being gassed by Saddam's regime.


Some of the adventures:

-Islamic Summit in Kuwait, a 'real' Kuwaiti, mid 20's, wearing traditiional white dishdasha, who had attended college in Colorado, leans into me and whispers "Susan, what I really could use now is a joint."
-Iranian Mission in Dubai, picking up the visa for Iran, the representative of the Revolutionary Guards asks for passport photo after passport photo to put on different forms. Asks for one more and then to sign the back. I do. He kisses it, puts it in his shirt pocket, says "I love you. How do I get a visa to America?"
-Baghdad, bar in the Méridien Hotel, drinking Johnny Walker Black -- with markings showing it had been smuggled in from ... Iran ... during the time the countries were at war.

After 4 years, relocated to Paris, still with Saba. The work was mostly feature -- film actors, wine, food, hot air ballooning, tourism. 3-star restaurants. 5-star hotels. Did I say wine? A welcome relief. Immigration stories were a constant, too.

After 4 years, it was back to Manhattan, where I was born. Back to the directness of in-your-face New Yorkers. Freelanced full time for the most in-your-face daily, the NY Post, until becoming staff about 18-months later. Murders, car accidents, perp walks, stake-outs. Victims. Heroes. Always liking new challenges, I started shooting sports. Major stories included: A week looking for Dr. Kevorkian in Detroit with Post reporter Maggie Haberman. A week in the UK after Princess Di died with Post reporters Bill Hoffmann (later with Page Six) and the inimitable Steve Dunleavy. Ireland for the referendum. The National Basketball Association Finals in Los Angeles and San Antonio when the Nets were in it. Somewhere along the way, I also became the weekend night photo editor. More variety.

After being staff for 10 years, and even though it was the best job ever, I left to once again pursue personal projects.

The first one-person exhibition of my fine art photography had appeared in San Francisco in 1982. In 2005 my exhibition "Requiem" was shown at the Museum of Art / Fort Lauderdale and reviewed by ARTnews. In 2009, "Requiem" was exhibited at the Griffin Museum of Photography. Inexorably and irresistibly, I had been drawn back to photography as fine art.

Archival gelatin silver prints are available of many of the images in the portfolios, including some vintage ones of earlier work. Please contact me for price and availability.
---
EDUCATION INCLUDES:
Most especially, the many priceless hours spent with André Kertész.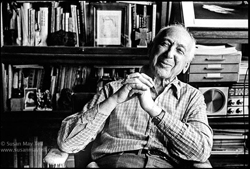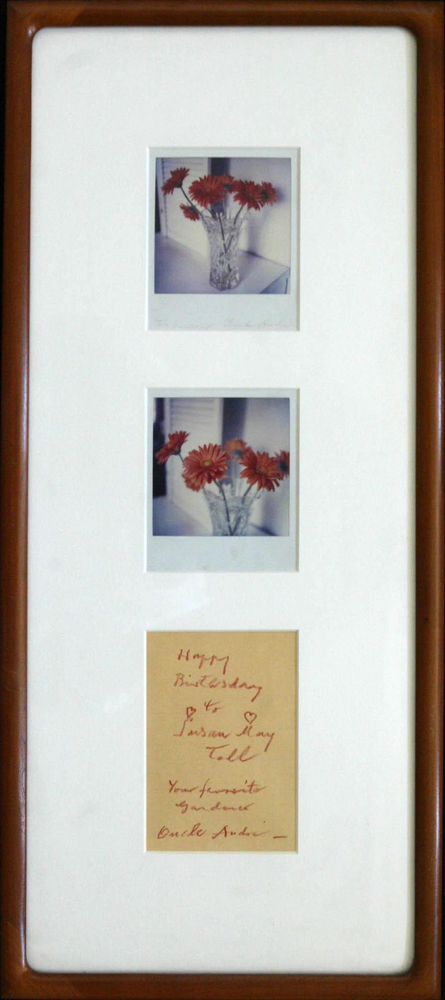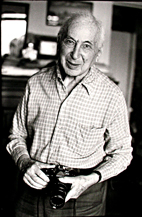 Photographer maestro André Kertész. In the center is a photograph of 2 polaroids he gifted me, framed with a birthday note he wrote.

Studied with Roy DeCarava, Helen Gee, Larry Sultan and Garry Winogrand.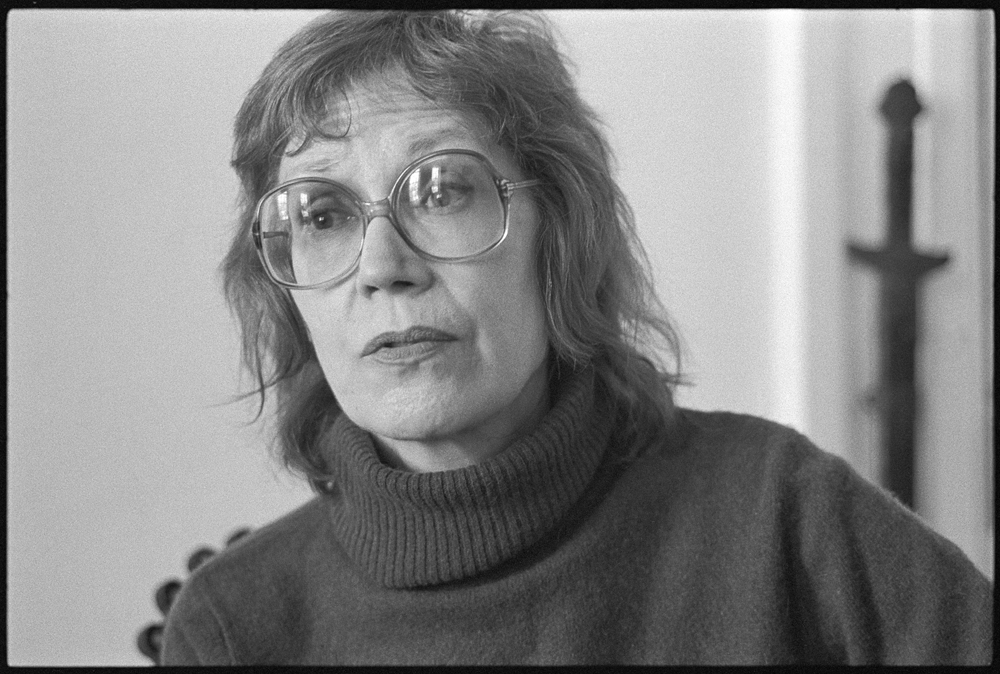 Helen Gee. In the 1950's she founded the Limelight Gallery in Greenwich Village, the first gallery devoted exclusively to photography.

M.A. in Counseling Psychology, Columbia University.
B.A. in American Literature, Syracuse University.

PROFESSIONAL AFFILIATIONS INCLUDE:
ASMP/NY - Founding Fine Art Chair